There are many free as well as
premium templates available on internet
which can be used for any kind of website like sports, news or technology blogs. Even blogger offers some templates by default but these templates are not rich in presentation. There are many other options available as blogger is a flexible platform. Even you can design your own template if you know a little bit of web designing.
If you are new to blogging and want to start your own blog, Blogger is the best platform for you. Setting up a blog on blogger is really easy. You can see
these video tutorials to start a blog with blogger
. The next thing is a pro design. So here comes my collection of
top magazine style blogger template
which are free and can easily be used for any kind of blog.
Free premium magazine style Blogger templates:
Choosing the
best and professional looking blogger template
is a tough job so I have gathered some of the best magazine style template to help you choose the best one. All of these templates are designed by professionals and these templates can be used for Personal blog, technology blogs or even news blogs.
1. Engine
Engine is a beautiful minimalist blogger template. It has is a
responsive design with magazine style design
post area and professional author box below post.
2. Indonesia
Indonesia is a fully featured blogger template with user friendly layout, custom widget, SEO friendly design and AdSense ready ad spaces.
3. Perk Misty
A multipurpose responsive blogger template with professional color scheme.
4. Blogger mag v2
Blogger mag is an awesome blogger template with many inbuilt features like post slider, social media sharing icons, AdSense ready ad units, customized thumbnail, bookmarking widget and much more.
5. Alyeska II
A magazine style blogger template which can be used for fashion magazines. The main features are Featured content widget, social widget, beautiful back ground, fixed width and social sharing widget.
You may also like:
Most wanted widgets for blogger
Add facebook like box to blogger blogs
6. Bresponsive
It is a professionally designed template for blogger with responsive design, featured post, category based post, social sharing widgets, designed footer and author box.
7. Spicemag
Spicemag is a seo optimized blogger template with feature slide show, cool page navigation and stylish social media sharing widget.
8. Gamers mags
A template design especially for Game blogs.
9. Blogger Newspaper
This template is suitable for news blogs. It has a simple design with user friendly interface.
10. Media online Blogger Template
A high end blogger template suitable for media and online news website. This template is designed to show posts from different feeds.
11. Galauness
12. Norma
13. Instinct
14. Metapami
15. News Tut
16. Blog Shadow
17. GLIDER v2
18. News mash
19. Breaking News
20. News Net
21. SUV Mag
22. Johny Magazine Blogger Template
23. FitnessMag
24. Easy Magazine
25. Magnificent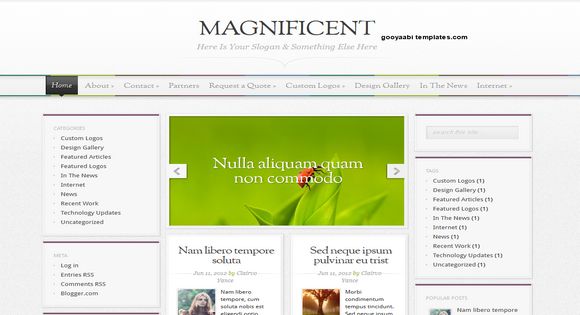 26. GrungeMag
27. Sporty Magazine Blogger Template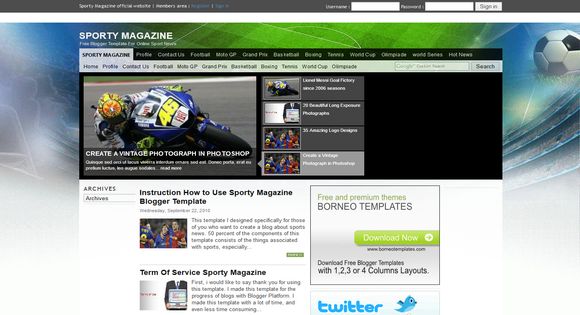 28. Collective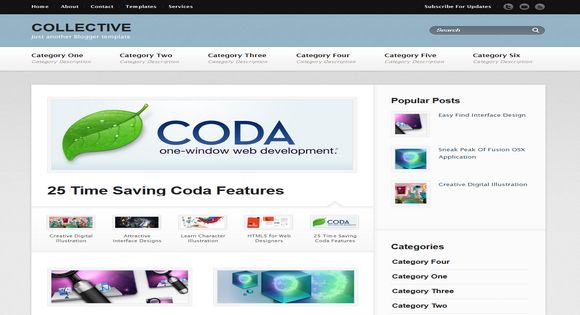 29. Confidence
30. Johny Papers
31. Canyon
32. Metro simple
33. Diffuser
34. Webmag
These are all awesome free templates for blogger and you can use them on any website. Share this long list with your friends and don't forget to share your experience.